Attention fellow authors and publishers… Allow me to introduce Les, a graphic designer who operates under the trading name germancreative  and whose design services we use for many of our book covers.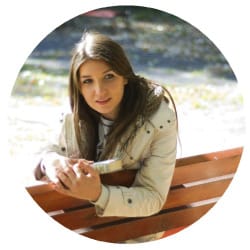 Les…a superior cover designer.
Les, who is from Austria, offers her professional book cover design services at very competitive rates via Fiverr, the online freelance services marketplace. Her business germancreative  can boast an average 4.9 star rating after 1,000+ reviews.
Les describes herself as a graphic designer and illustrator focused in cover design, vector graphics and typography.
"I started as a young girl to create the first covers, then I graduated in communication and now I turned my passion for design in my job."
Most recently, Les designed the exquisite covers for my recently released short story books Mr. 100%  and Once Were Brothers, and my new release box set 5 Short Story Gems (pictured below).
Cover by germancreative.
The reviews for germancreative speak for themselves.
One satisfied customer (from India) says, "Les is awesome. This is my third cover with her and she always gets it right. This time I had a template and she was super helpful and she's very understanding of the concept and what I'm trying to do." Another (from Spain) says, "It has been great working with germancreative. The result was absolutely amazing and beyond our expectations and not even needed to ask for a single review. We will definitely work again with her in the future!"
More examples of germancreative's cover designs…
Here at Sterling Gate Books, we have no hesitation in recommending Les to fellow professionals who seek quality book cover designs. She can be contacted via https://www.fiverr.com/germancreative 
*************************************************